ABOUT ARTBROKERS

ArtBrokers is our name… but it doesn't tell the whole story.


And, just like all good stories, it's personal… and it had to start somewhere…

 



THE BEGINNING… PHONE CALLS AND SHOE LEATHER

David Coyle started out in the art world by going door to door.  Gallery doors.  Up close and personal.  He was representing artists and collectors and selling their art to some of San Francisco's most well-known galleries. In 1991, he created ArtBrokers and worked closely with interior designers and art consultants to specify fine art for residential, commercial and top-tier hospitality projects.



THE MIDDLE… the collection

And then came the artists. The focus of the publishing part of our business is twofold. First, we take great care in the representation of our artists and the treatment of their art. And second, we make sure they receive a great royalty on their prints.  It's very important to us.  It's personal.
Ours is a boutique collection.  You won't find any of our artist's work in Bed, Bath and Beyond.  Or lost in the .com abyss of thousands and thousands of images.  We curate our collection very carefully and are thrilled when we are fortunate enough to find and add new imagery.



MORE OF THE MIDDLE… It's not a shop, it's a studio

Creating prints of remarkable character in collaboration with our artists is an important part of who we are as a company. Its personal.
We created a studio because, as brokers, we were dissatisfied with the quality of much of the prints we were sourcing for our clients.  Printing the images we publish in-house allows us to control quality and cultivate the knowledge important for improving the prints that are created. The word spread and we evolved into a custom studio where we print, frame, install and handle logistics for the commercial art business in addition to our own collection.



NO END IN SIGHT… evolution

The world is ever-changing and the art world is no exception.  We've evolved from scratching images on cave walls to printing images the size of skyscrapers.  We've gone from "face-to-face" to "facetime".  It's all good.  It's fun and exciting.  There's no end in sight.
We have grown in so many ways over the years it is sometimes hard to fathom. Except for one thing.  You know the expression… "It's not personal.  It's business."
For us, it is a business… and it's personal.
"The world is but a canvas to our imagination."
-Henry David Thoreau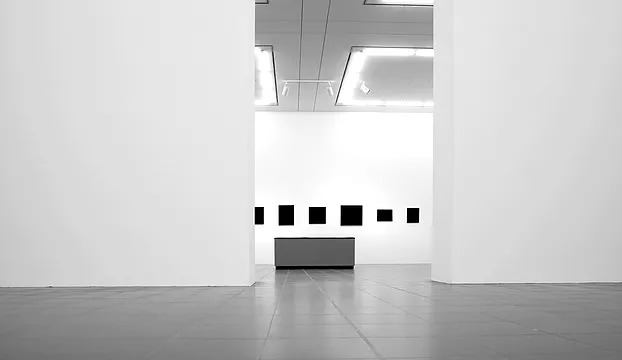 "The world is but a canvas to our imagination."
-Henry David Thoreau